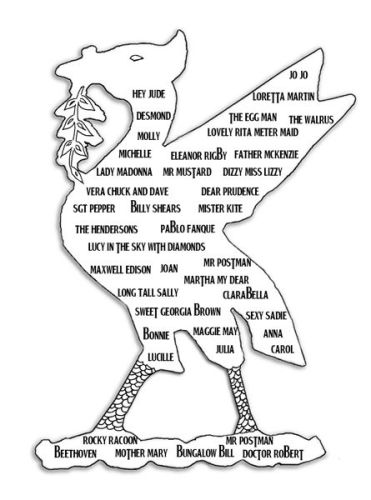 Liver Bird with names mentioned in Beatles Songs (L002)
Liver Bird with names featured in Beatles Songs - Side Fold Card
Liver Bird with names mentioned in Beatles Songs
In this image, I have superimposed the names of names featured in Beatles songs into a Liver Bird . I have used many different fonts in different sizes which I think work well in this creation.
This high quality glossy photo card is A6 size, which measures 10.5cm x 15cm (approx. 6"x4") and could be used for many occasions.
The photo card is left blank for you to add your own message or greeting, and is supplied with a matching envelope - both items are enclosed in protective cellophane.
Side fold photo card
(L002)