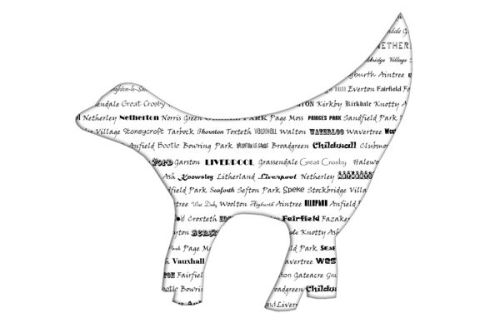 Superlambanana with Liverpool Districts (L018)
Superlambanana with names of Liverpool Districts
Superlambanana with Liverpool district names

The Superlambanana has been adopted by the people of Liverpool and has become one of the scousers favourites along with the Liver Birds, Beatles and most importantly the Football Teams!
In this image, I have superimposed the makes of some of the Liverpool districts onto it.
This high quality glossy photo card is A6 size, which measures 10.5cm x 15cm (approx. 6"x4") it has a tent fold and could be used for many occasions.
The photo card is left blank for you to add your own message or greeting, and is supplied with a matching envelope - both items are enclosed in protective cellophane.
Tent fold photo card
(L018)